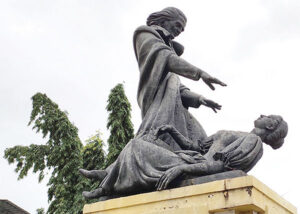 Who in Goa hasn't seen that striking bronze figure of a tall man in a flowing robe, with a lady tumbling down at his feet? Sculpted by Ramachondra Panduronga Kamat and erected next to the Adil Shah Palace, the statue is now in its seventy-fifth year. It was a tardy tribute to a nineteenth-century Goan celebrity – Abade Faria – considered the 'father of modern hypnotism'.
For every passer-by that admires that lofty monument, there are thousands the world over who would be reminded of a literary character of the same name: Abbé Faria from Alexandre Dumas' The Count of Monte-Cristo. This adventure novel was published a century before that statue was put up in Panjim.
Are the Abade and the Abbé one and the same person? Faria is a surname; abade and abbé mean 'abbot' in Portuguese and French, respectively. The historical Faria only served as a literary inspiration for the celebrated French writer. Some parallels are obvious between the two figures but not all of them do justice to the flesh and blood Faria.
The real Faria was born José Custódio de Faria, in Goa, then Portuguese India. After eight years of priestly studies and a doctorate in Rome, he lived in Lisbon for the same number of years. Finally, he settled down in Paris, where he spent over thirty years, with a year or so in Marseilles and Nimes. In France he was referred to as Abbé Faria.
Dumas' learned Abbé is a linguist, philosopher, and a strong-willed man. Our Abbé was proficient in philosophy, theology, history, and he intuitively discovered hypnotism; he knew Konkani, Portuguese, Latin and French; and was a resolute man. The physical attributes of the two are similar, except for their height.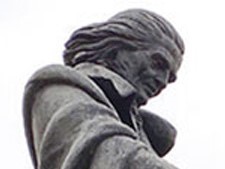 The novel is set in the bay of Marseilles, where the fictional Abbé is imprisoned; the real Abbé worked in that port town as a professor of philosophy, in 1811. The former is nicknamed 'Mad Monk' by the prison staff; quite intriguingly, our Abbé too was derided by doctors, writers and fellow pastors for his ideas on hypnotism, in Paris (1813-19). Similarly, the Abbé's description of lodging and boarding in jail could well be a mirror image of the real Faria's living conditions at the Orties convent. Dumas' inspector of prisons would be the equivalent of an actor, Potier, who lampooned our Abbé in Jules Verne's fateful play, Magnétismomanie.
Coming now to Abbé Faria's tunnelling for three long years: it could be interpreted as the real Abbé's quest for ideas and materials in support of his theory of sommeil lucide (lucid sleep). When they died of fulminating apoplexy, in their sixties, both characters had their books still unpublished. The real Faria's book De la cause du sommeil lucide ou étude de la nature de l'homme (Of the Cause of Lucid Sleep or Study of the Nature of Man) came out posthumously; the remaining three volumes were untraceable, much like the jailed Abbé's book that was never found.
While Dumas' Abbé is an Italian, born in Rome; the Goan Abbé was born in the 'Rome of the East'. The hero, Dantès, once journeyed to India, whereas José travelled from India to Europe, and never went back to his homeland. Interestingly, the fathers of both have important roles in their sons' lives. Could Dumas have known that José's father in Lisbon was under house arrest for his nativist ideas, and that many of the conspirators of 1787 in Goa met with a fate worse than death? Apparently, José's father and Dumas himself were both republicans at heart.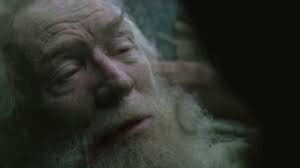 Finally, the treasure that the Abbé highlights in the novel could be a pointer to the treasure that the historical Abbé Faria endowed us with, in the form of hypnotism: this has long been an invaluable aid to the physical and mental well being of humankind.
It is sad that Faria fans find it hard to separate fact from fiction: shrouded as he is in deep mystery, the real Faria comes out largely disfigured. But given that historians and medicos took no steps to fix that shortcoming, how can one fault Dumas for taking artistic licence? After all, the man who died, disdained and forgotten, on 20 September 1819, was kept alive in the pages of The Count of Monte-Cristo. It now behoves us to put the historical Faria on a pedestal much higher than the one on which he is placed in Panjim's main square.