As we bring the present set of sentiments to a conclusion, we reiterate that we wish to see our faith practised in accordance with Church doctrine. People are thirsty for the Living Bread and the Living Water; they feel repulsed when they get a snake or poison instead. As Jesus said, 'And which of you, if he asks his father bread, will he give him a stone? or a fish, will he for a fish give him a serpent?'
It goes without saying that this blogpost, like all the previous ones, is about OUR Faith – and not others' beliefs. We are not questioning the constitutional freedom of others to follow their own beliefs. And they too, like us, may not wish to see syncretic practices disfiguring or diluting both sides. In short, 'good fences make good neighbours!'
Let's, therefore, not mix spirits and create a strange concoction. The subject at hand is of supreme importance and never too much to dwell on. It's a matter that impacts the foundations of our Faith and, consequently, Eternal Life, and so never too much to ponder on.
Which brings us to our request to the Authorities: feel the pulse of the laity. Or, as the Pontiff has said, listen to your people!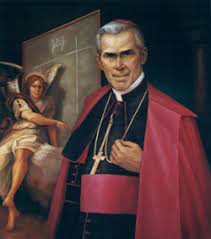 Much earlier, the Venerable Fulton Sheen did not hesitate to state something that, today, could appear "arrogant": 'Who is going to save our Church? Not our bishops, not our priests and religious. It is up to you, the people. You have the minds, the eyes, and the ears to save the Church. Your mission is to see that your priests act like priests, your bishops act like bishops, and your religious act like religious.'
It is in this spirit of reverent and filial appeal to His Eminence Cardinal Ferrão, that we say: Listen to our voice. Vox populi, Vox Dei!
Virgin Most Faithful, pray us! St Thomas the Apostle, pray for us! St Francis Xavier, pray for us! St Joseph Vaz, pray for us! Holy Souls of our ancestors converted to the Catholic Faith, pray for us! May God save our Faith!
And here we end our first catalogue of sentiments. Read on!
**** […] beautifully narrated but shocking. Are you sure it's one of our priests or someone impersonating him to mar the reputation of the Catholic religion! […] If priests do not obey the Commandments, then what teaching would they give their flock? Where is our religion heading? [..] I sincerely hope and pray that the matter will be clarified by the ecclesiastical authorities in the archdiocese and by the CBCI. If not, I can just visualize the effect this will have on our youth… Prayer is our only weapon. – SP – My comment: The name of the priest and the proceedings are on record.
**** Concordo plenamente e reforço o que expressou no seu post.
**** […] What the priest is doing here seems to be of Syncretism (?) not of interfaith dialogue.
**** We have visited and greeted our Hindu friends for Ganesh Chaturthi even during the Portuguese days when we were children, much before we heard such big words as 'inter-religious dialogue'. But, of course, we did not fold our hands and pray in front of the idol of Ganesh and pose for photographs. If our dear priests (and nuns) could observe just this simple rule of good sense, they would avoid spreading error and creating controversy.
**** Who is this priest and where is this place? Can one worship two Gods? What's this nonsense! What more is left? Such a shameful act! And that's what makes God so angry. This priest should be suspended, as priests are in the form of Jesus Christ Himself, especially when they serve Mass at the altar.
**** It looks like a policy that 'if you can't fight them, be with them. Don't antagonize them'. Not joining them by changing to their faith is to live peacefully. – My reply: If we respect our identity, others will also respect us. Those who are not happy should leave the Church and join the other side. We can't keep our legs in both the boats.
**** This is very sad and dangerous on their part. First it was priests singing bhajans and now this! I had in fact stopped going […] to people's houses long ago as some of them expected [me] to bow before the idol.
**** How far some of our people go!
**** ['Does our Sensus Fidei need Renewal?'] is relevant to caution our laity and priests. Well researched. – PRIEST
**** Já que aos padres não interessa proteger e disseminar, tem de ser os leigos a defender a Igreja Católica…. É pena que a nova geração dos padres não tenha queda académica no seu ADN. Acho que não temos pessoas para os orientar.
**** […] Agree with what you have stated. I too have interacted personally with some priests and expressed my strong concern in this regard. We have to be vigilant and alert and let the priest know of our deep concern and anxiety in such matters. They need to feel the pulse of the laity. I get the impression that instead of listening and acting appropriately they have…. [truncated message]
**** Excellent [ref. to 'Does our Sensus Fidei need Renewal?']. Remarkable, such extensively theologically researched… I too got enlightened with many of the Church documents. – PRIEST
**** Sadly, this issue is slowly distancing the Church leadership from the lay faithful and evils of pride and ego may only give Satan a broad entry.
**** […] I'm hoping our clergymen read this and get our Church back on track.
**** […] Read your response to Renovação's tirade. […] If priests and their sheep really worshipped the idol it is preposterous. I got the forward about this event from a hard core 'Believer' who thus picked up one more stone against the Catholic Church. Your response to Renovação is sincere, highly well informed and extremely well written. You have spoken for the community. […]
Banner: https://www.historytoday.com/history-matters/strange-afterlife-pontius-pilate