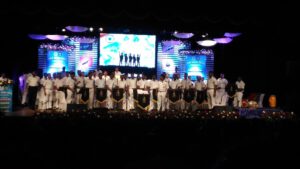 What we know of the Indian Navy is that it safeguards the nation's maritime borders, enhances international relations through joint exercises, port visits and humanitarian missions, including disaster relief.
What we know very little about, however, is that the Navy prides itself on its band. They perform at events of national and international significance. Those include the Republic Day Parade and the celebrations that culminate in the Beating Retreat ceremony in New Delhi.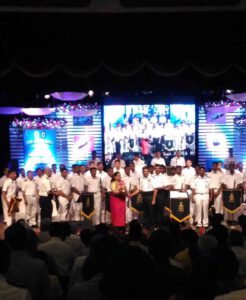 Interestingly, the Band, formed way back in 1945, accompanies naval ships on goodwill visits to foreign shores. It has woodwind, brass and percussion sections. String instruments include the violin and the double bass; and among the Indian instruments are the tabla and the dholak. The Indian Navy musician officers, playing in ensemble with the bands of foreign nations, double as unofficial musical ambassadors of the country.
The sixty-six men Indian Naval Symphonic Band is in concert in our State, performing under the baton of the Director of Music (Navy), Commander Vijay D'Cruz, who is of Goan origin. He is assisted by T. Vijayraj. Their repertoire includes fanfare, waltz, folk, swing, fusion, hymns and patriotic music; of which my favourites were 'Le Mariage de Figaro', 'Skater's Waltz' and 'Abide with Me'.
Commander's D'Cruz's composition, 'Folk Tunes of Western India', which took the audience on a journey through the states of Western India including Goa enthralled the audience. 'American Patrol', a popular marching tune composed by Frank White in 1885, and 'Shanmughapriya', a ragam in Carnatic music, followed.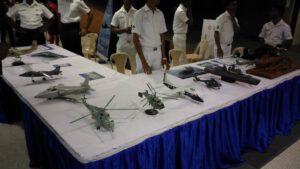 Today's show at Dinanath Mangueshkar auditorium of Kala Academy was packed to the rafters. It was beautifully compered by Genevieve da Cunha, wife of commanding officer of INS Mandovi, Captain Sanjay da Cunha, whose family hails from Curtorim.
A beautiful mix of great social propriety and bonhomie marked the event. It was a treat to see the officers and their families interacting among themselves and with their guests.