The uproar about who will judge the judge is never about the Judge-with-a-heart. Wouldn't the world be a poorer place without judges to hear disputes and settle people's differences? The rhetoric, therefore, is aimed at judges who are unfair, whereas judicial officers who have performed their duties to a tee ought to have our gratitude and praise.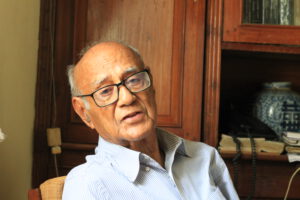 Goa's judicial system has produced many distinguished judges. Álvaro de Noronha Ferreira, who turns 90 today, is a more recent addition to the roll of honour. After graduating from the Panjim Lyceum, he secured a licentiate in Law, with a specialisation in Political and Economic Sciences, from the historic University of Coimbra. He returned to Goa, in 1957, to serve his land, and did so with distinction, retiring as District and Sessions Judge, in 1993.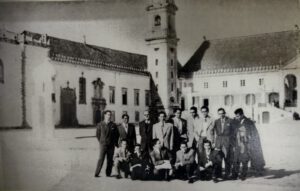 The political transition of 1961 impacted the careers of entrants into the judicature. Not only did they have to quickly adapt to a dual (civil and common) law system; for the administration of justice in the initial years, they had to even grapple with dual languages (Portuguese and English). Nonetheless, Dr Noronha Ferreira, or simply, Dr Ferreira, as he is referred to by the older and younger generations of the legal community, respectively, discharged his functions with independence, impartiality, integrity, propriety, equality, competence and diligence (cf. Bangalore Principles of Judicial Conduct, 2002) – to the satisfaction of litigants, lawyers and the general public.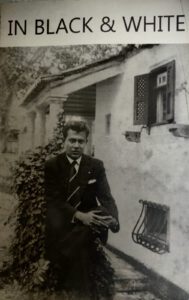 In a book titled In Black and White, brought out on the occasion of Dr Ferreira's 80th birthday, lawyers and judges have narrated stories illustrating Dr Ferreira's qualities of head and heart: his knowledge, realism, poise, and sense of humour. Humility is yet another of his widely recognised virtues. It is on record that, on delivering judgements in open court, he would candidly say to the advocate of the losing side: "Mr X, I am not convinced of your client's case; if you think I am wrong, do file an appeal."
That is to say, Dr Ferreira did not pretend to be a know-all; he put the lawyers at ease and conducted proceedings with cordiality and dignity; and the litigants for their part found in his polite, baritone voice a promise of justice delivered without fear or favour. It brought positivity to the courtroom and credibility to the judicial process.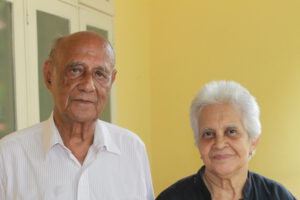 So much for Dr Ferreira's public persona. Is he any different in his personal capacity? I can say that he is one and the same person – married to the truth! His wife, Satya Costa, who quit her job as an assistant professor of Chemistry at the University of Lisbon, has stood solidly behind him; "clothed with strength and dignity… she speaks with wisdom, and faithful instruction is on her tongue" (Prov. 31:10) Their children, Filipe, a PhD in robotics; Carlos, a gastroenterologist in Lisbon; Teresa, a neurologist with the Goa Medical College; and Jorge, a lawyer practising in the capital city, together with their families, carry on the Noronha Ferreira legacy of truth and public service.
Until his retirement, Dr Ferreira's other interests, like history, economics, numismatics, music, horticulture, were on the back burner. Thankfully, he has remained an avid reader and engaging conversationalist. Blessed with a fund of anecdotes and a memory for detail, he is a colourful raconteur among family and friends. He is discreet by nature and training but does not fail to call a spade a spade, for instance, when it comes to a point about Goan history or in defence of the common good. A stickler for punctuality, he is always ready to go.
Dr Ferreira comes across as one who has internalised the verum, bonum, pulchrum and, by grasping the mysteries of the human heart, has refined the act of judging. His remarkable resilience springs from his innate trust in Divine Providence in all situations of life. By his rich experience of law and life, he carried out his post-retirement assignment as chairman of the Goa Public Service Commission, with wisdom. He has helped with the Lok Adalat, arbitration proceedings, settlement of disputes through conciliation, and gave legal advice to all and sundry who approached him.
Dr Ferreira is a role model for the ages. Thanks to the benchmarks he has set, members of the legal fraternity encourage one another to "be like Dr Ferreira!" A gentleman judge like him is for ever.
Photo credits: Carlos Noronha Ferreira