Apropos the forthcoming FIFA World Cup 2022, here are excerpts of a chat by José António Botelho, Jovito Lopes, Eddie Noronha and Sávio de Noronha with Óscar de Noronha, on the radio programme Renascença Goa.
ON: The World Cup is also an occasion for us to talk about football in Goa….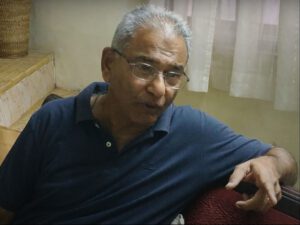 JL: Originally, football was brought to Goa by Father Robert Lyons, who had a school in Arporá, in the taluka (concelho) of Bardez. In Pangim, it is said that the Salesians of Don Bosco were the pioneers: Father Scuderi rode around the city on a bicycle and attracted the boys from the street. Also, the churches in Goa have fields where young people play. Therefore, football was an attraction for the youth.
In front of my house, in Fontainhas, it was a mud street. Nonetheless, we played football in the street. From 5 to 7 in the evening, we would get together and play with a ball made of socks. We didn't have the footballs we have today. We would also go and watch football played on the Police Grounds… Académica, Sporting, and other teams. As children, we didn't have any money, and we couldn't enter the stadium without a ticket. So, when someone we knew went there, we would enter in the shadow of these friends, let's say, on the sly…. Football was indeed a sensation. As kids, it was sensational to see someone play well, score goals, etc. And we had great players, like Alcântara, and others. It was a sensation.
ON: What was your involvement with football?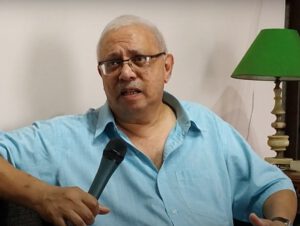 JAB: When I was a student at the Lyceum, some friends of mine played for Sporting Clube, which was based at Lar de Estudantes; and we were fans of Académica, so much so that later, in 1974, when I had my own team, Panvel, it was really a reincarnation of Académica…. We changed the name and played as Panvel, but at heart we were still Académica…. we even played wearing black shirts. It was football from the heart; it was more emotion and less training. Sometimes we didn't even have enough uniforms…. Earlier, the rule was that only one player could be substituted before half-time, and sometimes there was not even an extra shirt for the substitute. The substitute wore the same sweaty uniform of the player who had just left the field. It was more exciting from the player's and manager's point of view, but maybe not so much from the point of view of the show and the spectator…
ON: Undoubtedly, football has changed a lot over time…
JAB: Yes. In those days, if we won a match, we would at the most get bhaji puri and tea; but now it's quite different: you get paid a lot of money! In 1966, we followed the World Cup in England, listening to the radio reports. We got to see the finals, almost 6 months later, at Jardim Garcia de Orta, when someone brought a projector with the black and white film. Today, of course, you get to see the game in real time….
ON: Of course, things have changed a lot with technology, that is, with television; but in the days of the radio and newspapers, did the people here follow the happenings closely?
JL: Radio has made a big difference in Goa. When there were these Goan league games, they were held simultaneously in Vasco da Gama, Margão and Pangim. There were radio reports of all three games at the same time: which doesn't happen now. In those times they were the Ferroviários or independents, and there were many Portuguese playing; and the Académica too. And all the games were on the radio, and we already knew who was playing for which team; who won, who lost, from day to day… something that doesn't happen nowadays…
ON: What is the reason for this?
JL: That's because there are games on television. People are more interested in English leagues than in the Indian leagues…
ON: Who are the big names of Goan football?
JAB: The first coach I remember is Cirilo Ferrão, who built Shantilal's team. Then Shanmugam, from Bangalore, and he was here as coach of Salgãocar. Among the Goan coaches, in addition to João Leite Melo, who was a player for Académica, and was also coach of my team, Panvel, and of Sesa Goa, Salgãocar, and, lately, I think he was coach of Cidade de Goa, which was a team of the present Sporting Clube de Goa. Among the players, Dominic Soares, that forward line of Vasco – ABCD – Andrew, Bernardo, Catão and Dominic Soares – and later, Arwin da Silva, goalkeeper, Jorge Abranches, Vasco, and others – although these are not Goans. But the four people I mentioned first were Goans, although Catão had made a career in Bombay before coming to Goa, Bernardo had been in Vishakapatnam before returning to Goa, and Tanzanian-born Dominic returned to Goa as his parents were from Goa. These were the good players I remember. Then, the other generation that mostly passed through Panvel were Brahmanand Sancoalcar, Rosário Rodrigues, Derek Pereira, Maurice Afonso, Silveira, Bruno Coutinho…. I don't know if we're going to have such players now.
ON: What would you say of the present generation?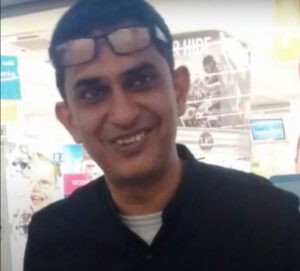 SN: After the generation of Bruno Coutinho and Roy Barreto, who had a good combination and won many tournaments as players for the State of Goa and its clubs, in the next generation came Romeo Fernandes, Kelvin Lobo, Mandar Rao, Sahil Távora…. This generation had the opportunity not only to play football at a very high level in the gaming business in India, but they also started to earn a lot of money compared to the footballers of the previous generation, thanks to the Indian Super League (ISL), and this gave many young people the opportunity to make a football career.
ON: Who were the promoters of football in Goa?
JL: Lubé Távora had a team from Siolim, which was called "Kitem Fine"! Then, Académica was the student team. Everyone wanted to have that black shirt…. What a passion that was! And at the time, there were no other games. There was no cricket, there was nothing; It was just football, football, football.
JAB: People like Dr Alvaro Remígio Pinto; Bento Fernandes; Hermano Fernandes, from Santa Inez, they were all dedicated to the club cause; even Dr. Pinto, who together with Aranha, founded Académica; Father Chico was from Sporting and also from Lar de Estudantes, whose players he trained. He had a gift for talking to his men. Nowadays it's easier because we have managers trained to do that. So, a priest knowing how to do that then was rare and very important.
ON: Fortunately, today there are clubs, like Sporting Clube de Goa, that train young people!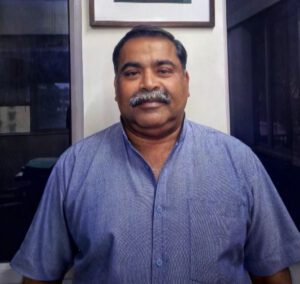 EN: Our main objective is to promote young Goans. We have a senior team that is professional and one of the main clubs in the country. We also have a youth development programme, for teams under 20, under 18, under 16, under 14, and under 13. The team participates in championships organized by the Indian Federation and the Goa Football Association. We have an academy for children at the Don Bosco school in Pangim with which we have an agreement. In addition, we have adopted some schools – which means that we support them, providing technical staff and equipment…
ON: The Indian soccer leagues have aroused a lot of interest. What do you think of this?
EN: We are the only country in the world with two leagues, the I-League and the ISL. With the introduction of ISL, technically, each ISL team is allowed to have more than two foreign players. With this, the inclusion of Goan and Indian players in the team is restricted. In the Indian league only four foreign players can play, giving more opportunities for Indian players to participate. Due to this conflict, three Goan clubs – Sporting Clube de Goa, Dempo Sports Club and Salgãocar Sports Club – withdrew from the I-League some years ago. We hope that the All-India Football Federation will review the decision to have a single championship and that all Goan clubs get into the top division on merit…
JAB: Football control is in the hands of people who don't know anything about football, or don't know professional football. That's not going to change anytime soon. That's where the idea of ​​ISL came from. The mistake was to let the I-League and the ISL continue. They should have done what Japan did: stop all football that existed and start again….
ON: Are Goans readily accepted at the national level?
JL: Only in the last few years there has been a problem. It is said that relations between the Goa Football Association and the Federation are not in good shape. But, by the way, the Indian team always had four players from Goa, which is not the case now, for several reasons…
ON: What is the experience of the Lusofonia Games?
SN: One of the best moments for football in Goa was when the Indian team, with the majority of footballers of Goan origin, won the gold medal at the Lusophone Games, in 2014, when they were held in Goa…
ON: What do you think of the future of football in Goa?
SN: As for the future of football in India, and in Goa in particular, I think that the official organizers of the game in the State of Goa have to reach a consensus with the national federation and clarify what doubts they have against each other. At the moment, things are not going very well but I think the game has to be given the highest priority if it has to improve…
JL: There needs to be a revolution in our thinking. The approach must be totally professional: they must let professionals and technicians execute their vision.
Other participants in the original chat in Portuguese, https://www.youtube.com/watch?v=uyJh4smJV2M : Julio Fernandes, Yolanda de Sousa, and Vera de Noronha.
(First published in Revista da Casa de Goa, https://casadegoa.org/revista/ii-serie-n-o-19-novembro-dezembro-de-2022/
Series II, No. 19, November-December 2022)