What is our response to God who has lovingly revealed Himself in myriad ways on three successive Sundays? The Mass readings of today are an apt reminder of what should be our posture vis-à-vis the purpose of our existence.
In the First Reading (1 Kings 19: 16B, 19-21), we meet Elijah, a prophet who lived in Israel nine centuries before Christ. He defended Yahweh, the one true God of the Israelites, against Baal, a false god of the Canaanites. God worked miracles through Elijah as a sign that he was His favoured one. He was bodily assumed into heaven on a chariot of fire; and at the time of the Transfiguration of Jesus on Mount Tabor, he too appeared, along with Moses. It is said that he will return before the last day, as a harbinger of the Saviour.
Before his departure, Elijah had made sure that Elisha would step into his shoes as prophet. The cloak thrown over Elisha symbolised the transfer of Elijah's very persona, with all the rights and charisms of his vocation. Elisha spent some time on Mount Carmel (hence, a favourite with the Carmelites) where Elijah had once lived and challenged the prophets of Baal. Not everything that these two distinctive figures did is documented, but one thing is sure: they were clear about what was expected of them and faithfully carried out their missions.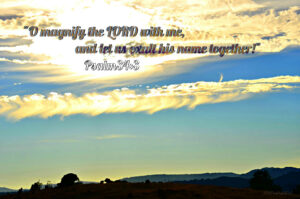 How beautifully this links to the Gospel (Lk 9: 51-62), which urges each one of us to readily respond to God's call, like Elisha did. Here, Jesus presents us with three injunctions, veritable pearls of wisdom; though not uttered in quick succession, in real time, St Luke stringed them together thematically. When Jesus was refused accommodation by a Samaritan village, in keeping with the customary animosity with the Jews, our Saviour commented on it pointedly, in three pearls of spiritual knowledge.
The first of the pearls is a lament on how 'foxes have dens and birds of the sky have nests, but the Son of Man has nowhere to rest his head.' That is, while the least of creatures, if worldly-wise, are well received, those who have an other-worldly outlook, even if thinking logically and acting fairly, are made to feel unwelcome.
That is how fallen man behaves; hence the second pearl, in the form of a piercing arrow: 'Let the dead bury the dead,' says Jesus, and bids us to single-mindedly get going with God's business. And then comes the third pearl, as a tough challenge: 'No one who sets a hand to the plough and looks to what was left behind is fit for the kingdom of God.' Jesus warns us against pinning our hopes on the world; we rather be steadfast in divine matters.
Meanwhile, will we ever overcome our innate love for the world and all that is in it? Is it possible to tread the path that Jesus points to? Will its difficult terrain not cause us untold hardship and misery?
We have it on excellent authority that God has called us for freedom – and only He can set us free! St Paul in the second Reading (Gal 5: 1, 13-18) says, 'For freedom Christ set us free; so, stand firm and do not submit again to the yoke of slavery.' The Apostle of the Gentiles, who had freed the Galatians from the oppressive Mosaic law, wanted them to hold fast to their newfound, Christian freedom that liberates one not only from the yoke of law but from the yoke of sin as well. Alas, how we underestimate that freedom!
On the other hand, how are we to conduct ourselves? Like Elisha, of course! He who heeded God's call asked for time only to slaughter his oxen and burn the very plough. Elisha was in the right frame of mind; he trusted the Lord and renounced everything. For our part, how about asking for the gift of discernment to help us separate the wheat from the chaff?
Not that it will set us rolling on a comfortable highway; life will mostly likely remain the same narrow path it always is, filled with trials and tribulations. But surely, our slow and steady daily grind will liberate us from the yoke of egos and taboos; our suffering will gradually score a victory over evil tendencies, purify and sanctify us. And when we have run the race, having kept the faith, we will gladly have followed Jesus, who is the Way, the Truth and the Life.
Finally, if all of the above seems silly or extreme, consider why we find the world in a shambles today! It is because we have lost sight of the primary reason of our being, that is to seek God and know Him, to love God and serve Him, 'above all nature and all created things.' We have sinned and fallen short of the glory of God. Let us, then, quickly turn around and live our lives ad majorem Dei gloriam – as the motto of Ignatian spirituality says – for the greater glory of God!